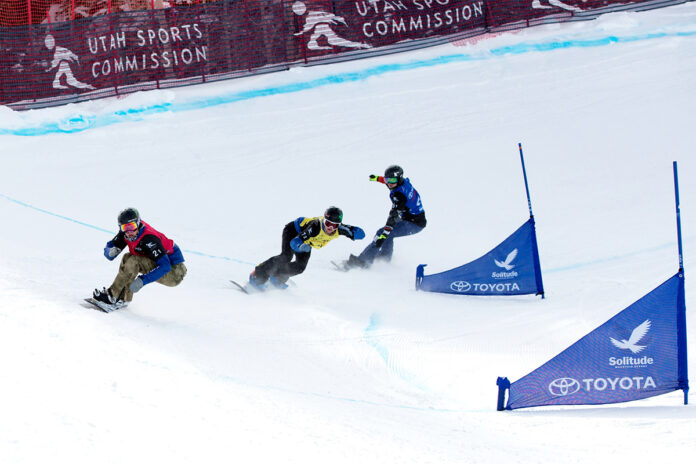 Snowboard cross became an official Olympic event at the 2006 Turin Olympic Games.
Athletes are riding banks and even jump. It's very exciting to watch. You can enjoy a thrilling battle without knowing who will win until the end.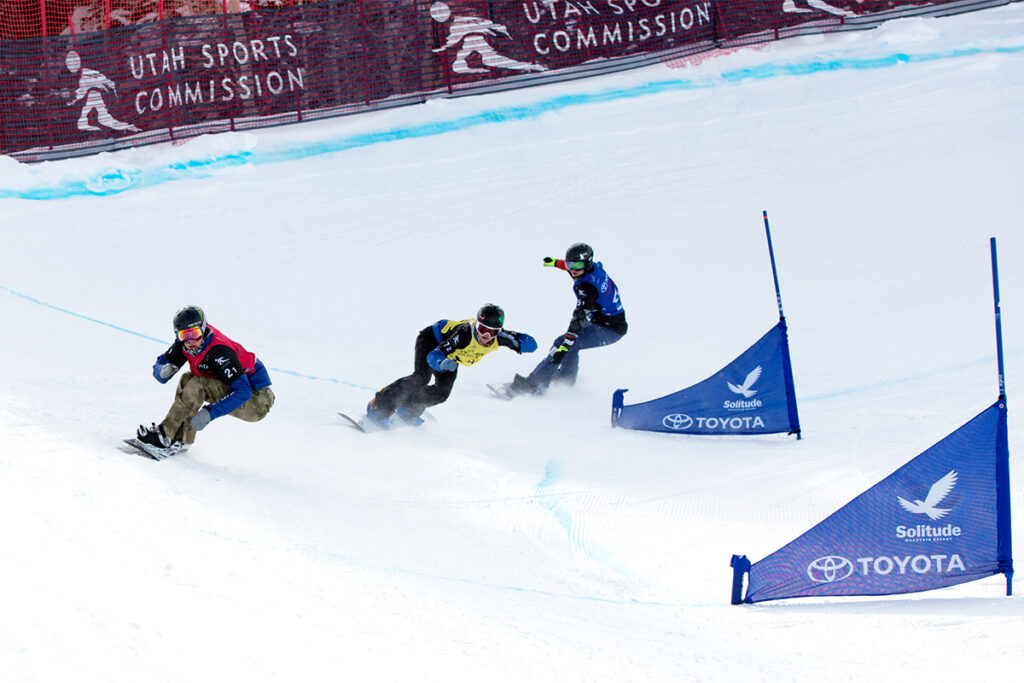 Overview
Snowboard cross is a snowboard competition in which four to six competitors race down a course. Snowboard crosses were formerly known as Boardercross.
Snowboard cross courses are typically quite narrow and include cambered turns, various types of jumps, berms, rollers, drops, steep and flat sections designed to challenge the riders' ability to stay in control while maintaining maximum speed. It is not uncommon for racers to collide with each other mid-race.
Competition format is typically a time trial followed by a knock-out tournament.
First of all, all 32 participating competitors will race in a time trial.
From there, the top 16 competitors will advance to a knockdown tournament heading to the finals.
Knockdown races are very interesting to watch. Like a horse race, we don't know who will win until the end. We have seen many dramatic finales.
Please take a look at 2006 TORINO in History of the Snowboard Olympics ① 1998/2002/2006 as well.
There will also be a MIXED TEAM SNOWBOARDCROSS from the Beijing Olympics using the snowboard cross course.
Venue: Thaiwoo Ski Resort(太舞滑雪小镇)
Thaiwoo Ski Resort is located in Hebei (河北). For skiing and snowboarding, there are 20 km of slopes available. 4 lifts transport the guests. The winter sports area is situated between the elevations of 1,650 and 2,160m.
It is located a 20 minute drive outside of Chongli(崇礼区), Hebei which is about a three hour commute by car from Beijing.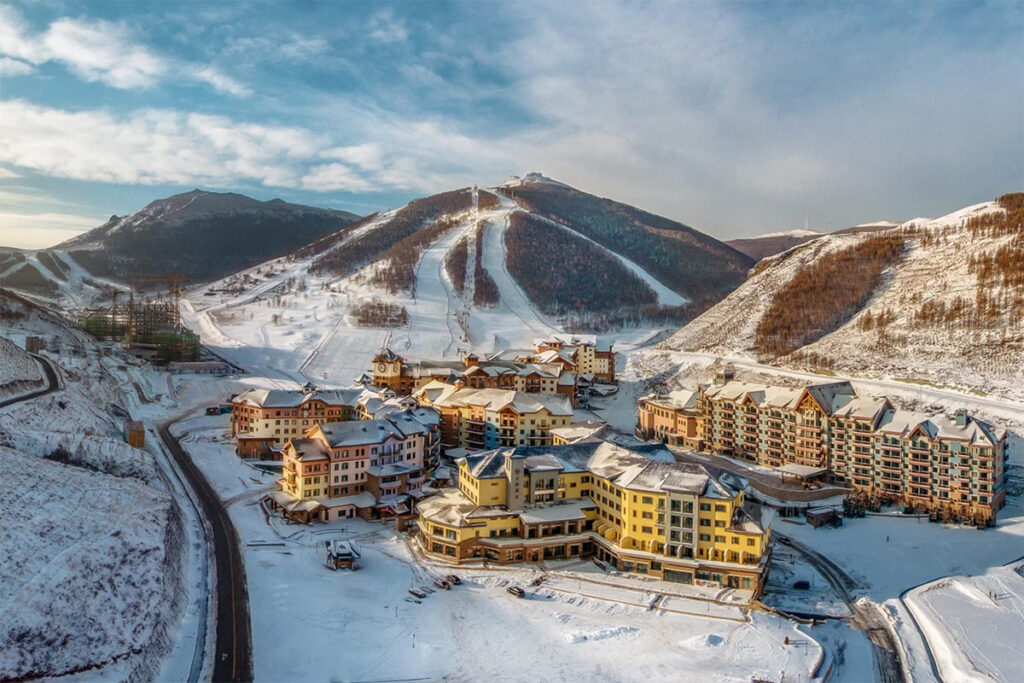 Schedule: Feb 9-10
Wednesday, February 9
Women's Snowboard Cross Seeding and Final
Thursday, February 10
Men's Snowboard Cross Seeding and Final
For more details, please follow the link below
https://medias4.fis-ski.com/pdf/2022/SB/6071/2022SB6071PROG.pdf
SNOWBOARD OLYMPIC QUOTA ALLOCATION LIST
Number of participants in the Beijing Olympics: 32 men's, 32 women's, 1 of whom will be held in their own country.
The maximum number of participants in a country is four for both men and women.

In the case of Snowboard Cross, the athlete's World Cup results from 1 July 2019 – 16 January 2022 will be used for calculation, in addition to the athlete's ranking points obtained in the Snowboard Cross event at the FIS Snowboard World Championships 2021.
Men
Alessandro Haemmerrle (AUT) 906pt
Lorenzo Sommariva (ITA) 603pt
Eliot Grondin (CAN) 571pt
Omar Vinsintin (ITA) 514pt
Lucas Eguibar (ESP) 467pt
Merlin Surget (FRA) 464pt
Jakob Dusek (AUT) 403pt
Hagen Kearney (USA) 397pt
Glenn de Blois (NED) 329pt
Kalle Koblet (SUI) 315pt
For more details, please follow the link below
https://www.fis-ski.com/DB/snowboard/snowboard-cross/cup-standings.html?cupcode=WC&disciplinecode=SBX
Women
Michela Moiloli (ITA) 1050pt
Eva Samkova (CZE) 831pt
Chloe Trespeuch (FRA) 626pt
Charlotte Bankes (GBR) 541pt
Faye Gulini (USA) 525pt
Belle Brockhoff (AUS) 518pt
Julia Pereira De Sousa (FRA) 448pt
Lindsey Jacobellis (USA) 399pt
Raffaella Brutto (ITA) 395pt
Sofia Belingheri (ITA) 366pt
For more details, please follow the link below
https://www.fis-ski.com/DB/snowboard/snowboard-cross/cup-standings.html?sectorcode=SB&seasoncode=2022&cupcode=WRL&disciplinecode=SBX&gendercode=W&nationcode=