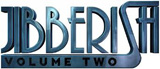 JPウォーカーのプロデュースによるハンドプラント・コンテスト『Handplant Holiday』。その大会の様子を伝える動画やリリース文は来たので、ご紹介しよう。
先日もニュースでお伝えした通り、MVPはシモン・チェンバレンに贈られたが、その争いはマルコ・グリックとの間で激しかったそうだ。
また、この模様をくわしく伝える動画は、Jibberish Volume 2からアップされる。
photo by Aaron Blatt


Unique Scoring Format Makes JP Walker's inaugural Handplant Holiday at Bear Mountain a Total Success
And the Shot of the Day Goes To…
It was an idea that JP Walker conceived on the comfort of his couch: bring a group of snowboarding's most talented riders together for a day-long handplant contest. But what was supposed to be "no big deal" to pull together took seven months of intense planning that culminated on April 20, 2013 in the highly successful first annual Handplant Holiday at Bear Mountain.
At Bear Mountain, world-class planters were treated to a set–up created by the innovative park crew unlike anything seen before, which included several transiton based variations ranging from a wall ride, channel, spine, hip and extension.
The riders not only got creative on the feature, they got creative with Sony Action Cams, adapting the mounts to get rare POV video and capture unique angles and technical tricks. In the end, it was JP Walker who took home $1000 of high end Sony electronics gear for Sony's Best Shot of the Day contest by capturing his perspective of stomping an Eggflip.
Check out highlights from the best POV footage shot on Sony's Action Cam and Walker's winning clip here.

Handplant Holiday Sony Action Cam Best Shot of the Day from Snowboarder Magazine on Vimeo.
"Being able to capture the tricks on Sony's new Action Cam was pretty insane, we were stoked to have them on board." – JP Walker
What nailed the event home was a unique team aspect and jam format—which Walker came up specifically for the event—that gave the riders a chance to ride when and where they wanted throughout the day, to session individual sections or lap several features in a row accumulating points for their team. Because of this scoring format, the vibe during the contest was relaxed and friendly—though there was never any doubt that both teams wanted the win.
Both teams benefited from the expertise of their captains, legendary snowboarders Dave Downing and Dale Rehberg. Downing and Rehberg kept track of the riders points, coached, motivated, strategized and even got in the mix throwing down some plants of their own.
Under the guidance of Dave Downing, Marko Grilc, Chris Grenier, Jeremy Jones, Cody Rosenthal and Scott Stevens got down to business early in the day to secure valuable points. Dave's experience in transitions and coaching came into play helping his team lock in their tricks.
But it was Dale Rehberg's Team One, which included event mastermind JP Walker, Ben Bilocq, MVP Simon Chamberlain, Tim Eddy and Snowboarder magazine Editor Pat Bridges, who threw down variations of handplants throughout the different features with a combination of talent, teamwork, creativity and experience to earn the win. Team One split the $6000 prize purse and each member received a Sony Camcorder Cradle with LCD to use with the Action Cams they used for the contest.
"Being the Captain of Team One was not only an honor, but also a damn good time. Watching these guys go through the trick list as if it was no big deal pretty much blew me away, especially since the trick list was incredibly difficult. What an insane group of talented riders, who got it done," said Rehberg.
It was a tight race between Marko Grilc and Simon Chamberlain for the honour of Plant of Day, but Chamberlain took the win with a Switch Andrect on the Bear Mountain wallride, which also earned him an additional 150 points and a Nixon Player XL Black SR valued at $1200.
Chamberlain also landed several handplant variations including tricks from the undoable category such as a Switch Eggplant Tailgrab and a Phillips 66 over the channel to gain a total individual score of 1270 points. With a final tally more than 400 points above the next highest score, which secured him the Most Valuable Planter award, he ultimately took home the MVP trophy. For this, he scored a Nixon Player XL Gunmetal watch that he graciously gave to Marko Grilc, who Chamberlain felt was "deserving of a win for slaying the features from morning to night."
"Handplant Holiday was the most fun I have had all season. Team One killed it on every challenge. It's just that much better sharing the win with your homies. Winning the MVP and best trick was such a surreal feeling. To get those awards riding with all these amazing snowboarders was for sure humbling," Chamberlain said.
Full event video coverage will appear in the next episode of Jibberish Volume 2 on snowboardermag.com

Check for updates on the video release
Twitter: @JibberishSnow
Instagram: JibberishSnow
Hashtag #HandplantHoliday
and via AbsoluteJibberish.com
Special Thanks:
All the riders, Rio Tanbara, Clayton Shoemaker and the entire Bear Mountain Crew, Kelly Kroona and Rachelle Arcebido from Sony, Chad Dinenna and Mike Murciano at Nixon, Snowboarder Magazine, Brock Harris, Todd Slack, Aaron Blatt, Marc Pirc, Mark Thalman, Sean Sims Neil, Big Bear Vacations, Dan and Ben Callaway at Hill Street Café, Helena Holis and Johney Burke at CocoRidge, Ashton Maxfield at Fred Water, Scott Nemeth at Sambazon, Dave Frieman and Brian Weaver at Raw Rev, Jeff Heidt, Lee Stockwell, Art N Soul, Natalia O'Connor and Chris Carrier.

http://absolutejibberish.com/