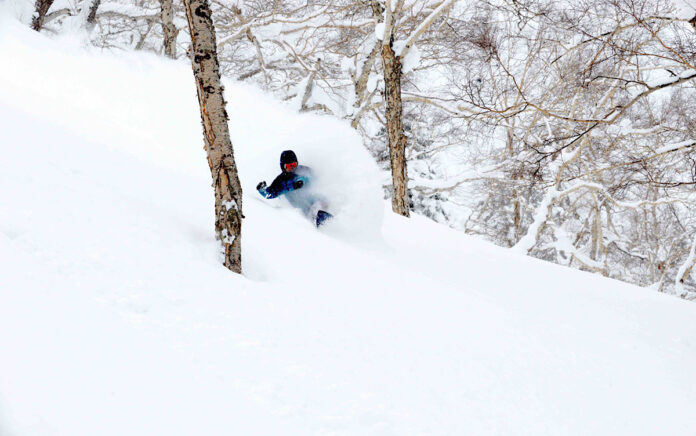 The Japanese have enjoyed skiing for a long time, and it is said that there are still 500 ski resorts in Japan.
In the late 80s and early 90s, when ski resorts were at their busiest, there were said to be over 600 ski resorts.
The cold air coming from Siberia turns into snow on the Sea of Japan, and every winter, a lot of snow falls. People around the world call this light, deep fresh snow JAPOW.
Japan has five main islands, with Hokkaido and the northern part of Honshu getting especially heavy snowfall.
Here are some of the most popular of the numerous Japanese ski resorts and the prices of the main ski resorts.
Photos: Snow Resort Japan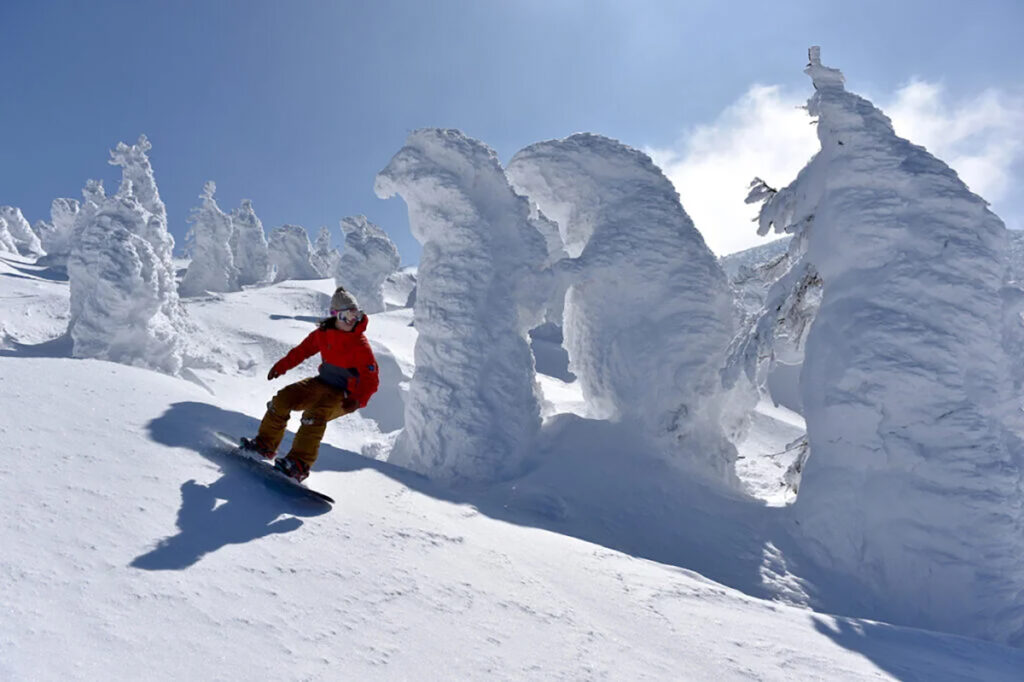 The rankings presented here are the top 10 ski resorts according to SURF&SNOW, one of the largest ski resort and snow coverage information sites in Japan.
No.1 Rusutsu Resort (Hokkaido)
No.2 Aizu Kogen Nango Ski Resort (Fukushima)
No.3 Nozawa Onsen Ski Resort (Nagano)
No. 4 Hoshino Resort Tomamu Ski Resort (Hokkaido)
No. 5 Hakuba Happo One Ski Area (Nagano)
No. 6 Niseko Grand Hirafu (Hokkaido)
No. 7 Katashina Kogen Ski Resort (Gunma)
No. 8 Furano Ski Area (Hokkaido)
No. 9 Snow Park Oze Tokura (Gunma)
No. 10 Marunuma Kogen Ski Area (Gunma)

The ranking is calculated using a unique aggregation method based on the evaluation items of SURF&SNOW's word-of-mouth and review submissions.
My opinion of this ranking does not seem to reflect much for foreigners.
If anything, I would guess that it reflects the opinions of many people living in the Tokyo area. This is because ski resorts in Gunma Prefecture, which are easily accessible from Tokyo, are included in the ranking.
Here are some rankings from a more different angle.
What follows is a ranking of popular ski resorts by theme by the travel website, TravelJP.
This is the top 5 in the category of large scale ski resorts in the Eastern Japan section.
No.1 Shiga Kogen Mountain Resort
2nd Hakuba Happo One Ski Resort
No.3 Rusutsu Resort
No.4 Nozawa Onsen Ski Resort
No. 5 Zao Onsen Ski Resort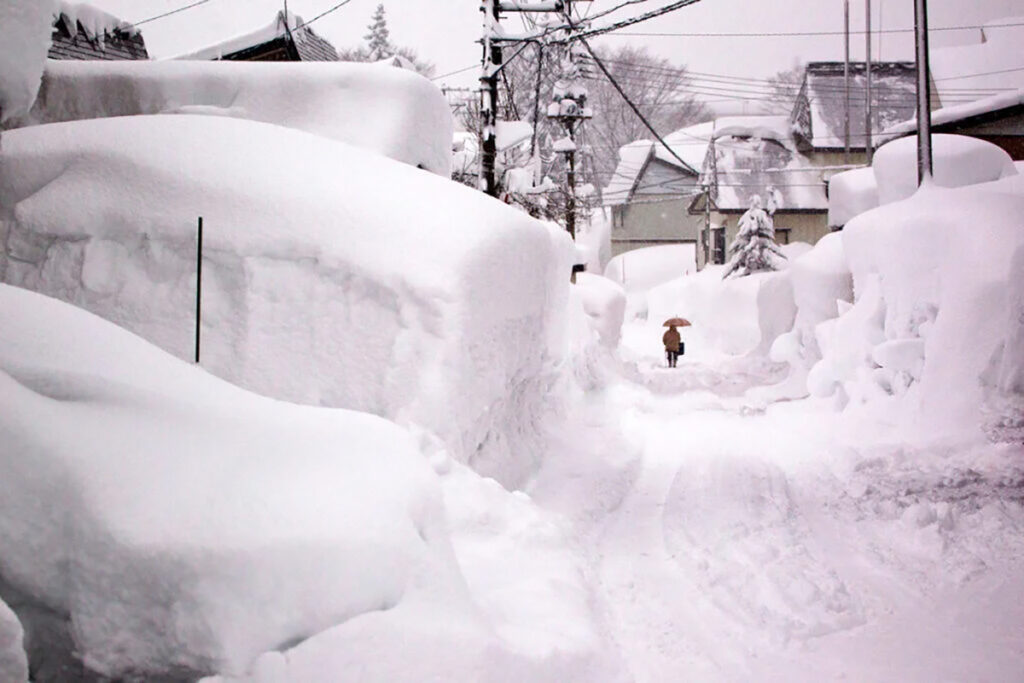 In order to write this article, I did a lot of searching, but to be honest, I could not find a ranking of Japanese ski resorts that was very well represented.
So I asked my friend Katsumi Iwata, editor-in-chief of Snow Heaven Japan, to rank them for me.
He has actually visited many of the ski resorts in order to convey the appeal of Japanese ski resorts to the world over the years.
What he took into consideration in the ranking was whether the snow quality is good and whether you can enjoy JAPOW. Next, whether or not you can enjoy after-skiing (skiing and snowboarding).
In addition, I asked him to take into consideration whether or not they could feel the smell of Japan and its culture, such as hot springs.
Surprisingly, he did not choose Niseko. Niseko certainly has good snow quality, large scale slopes, and good accessibility. On the other hand, he felt that Niseko was like a foreign country and was losing its Japaneseness.
The following is the ranking that Mr. Iwata came up with.
Top 10 Ski Resorts in Japan by Katsumi Iwata, Editor-in-Chief of Snow Resort Japan
No.1 Nozawa Onsen (Nozawa Onsen Village Stay) / Nagano Prefecture
No. 2 HAKUBA VALLEY (Hakuba Village) / Nagano Prefecture
No. 3 Rusutsu Resort / Hokkaido
No.4 Asahidake and other ski resorts around Asahikawa (stay in Asahikawa City)/Hokkaido
No. 5 Furano (Furano Prince or Furano town stay) / Hokkaido
No.6 Myoko Akakura area (stay in Akakura Onsen town) / Niigata Prefecture
No.7 Sapporo Kokusai & Teine and other ski resorts in Sapporo city (Sapporo city or Jozankei Onsen stay) / Hokkaido
No.8 Yamagata Zao (stay in Zao Onsen Town or Yamagata City) / Yamagata Prefecture
No.9 Yuzawa Kogen & Ishiuchi Maruyama & Yuzawa Snow Rink in Gala-Yuzawa (stay in Yuzawa & Ishiuchi) / Niigata Prefecture
No.10 Appi Kogen Resort/Iwate Pref.
The magazine that Mr. Iwata produces conveys the charm of Japanese ski resorts in a very easy-to-understand manner, so please check it out.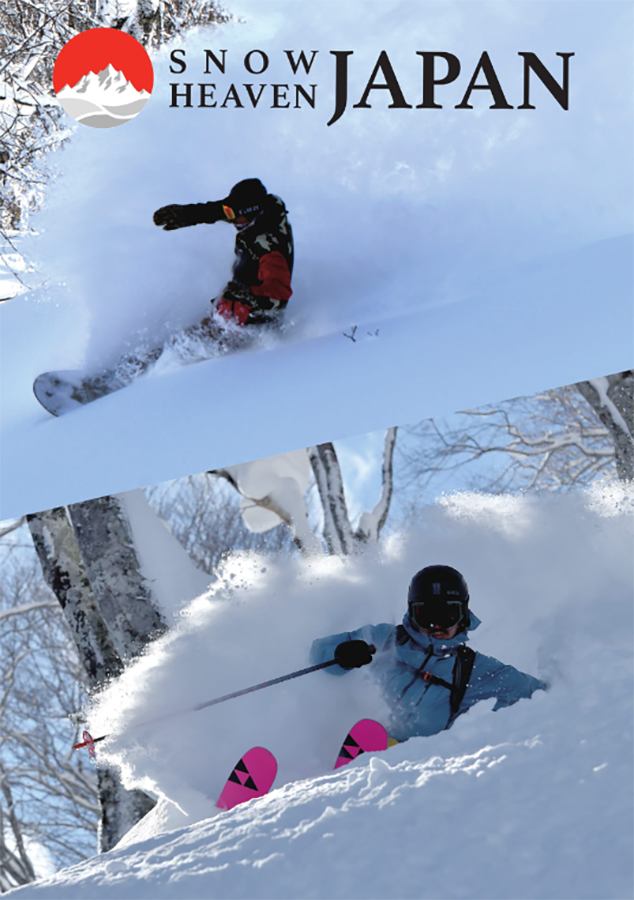 The ski resort I recommend is Nozawa, where I once stayed during the winter season. Nozawa Onsen ski resort offers wide tree runs between trees. The snow quality is also very good.
When it snows, please try skiing or boarding on the Yamabiko course. You will enjoy powder runs like you have never experienced before!
Nozawa is also famous as a hot spring resort, where you can heal your body after a long day of skiing or snowboarding.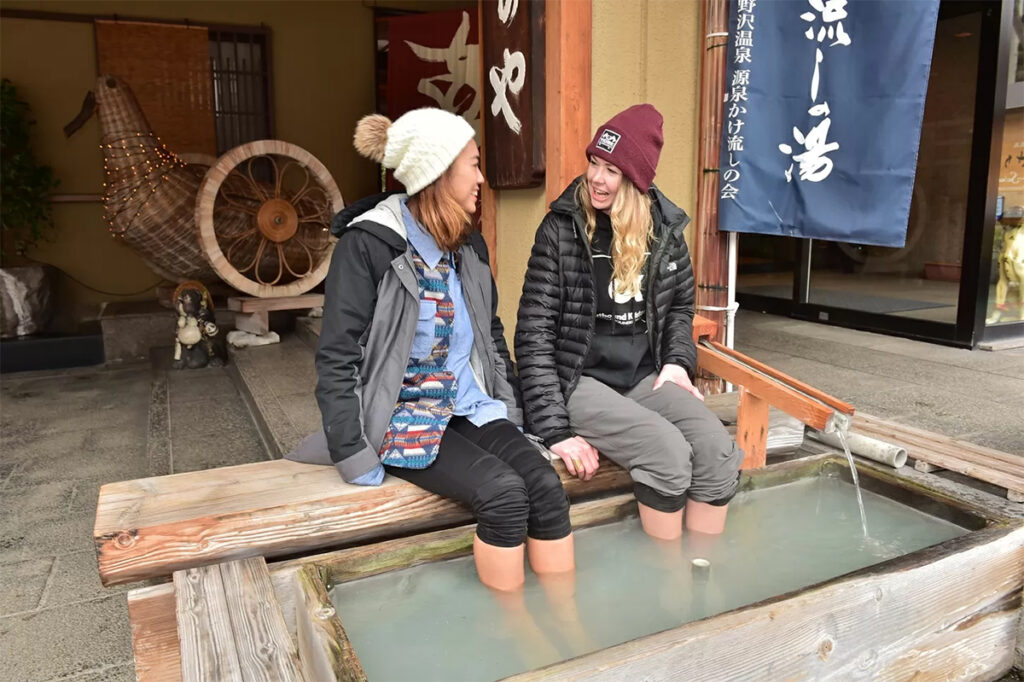 In Hokkaido, Niseko and Rusutsu are popular ski resorts. Both are frequented by foreigners and may make you feel as if you are not in Japan. Niseko in particular seems to have many foreigners and many luxury hotels.
If you want to feel local in Hokkaido, I would suggest staying in Asahikawa city.
There are 6 ski resorts nearby, or if you want to enjoy powder in the pack country, you can go to Asahidake.
A short drive will take you to Furano!
Zao has large ski slopes and beautiful scenery. There are tree ice formations known as "snow monsters."
There are several popular Kanto area ski resorts in Yuzawa, Niigata Prefecture. It is accessible from Tokyo via the Shinkansen bullet train, which takes about 80 minutes.
Finally, let me introduce a ski resort that is not so well known to foreigners.
Tanigawadake Tenjindaira Ski Resort in Gunma Prefecture is about 70 minutes from Tokyo Station to Jomo Kogen Station. From there, take a local bus bound for "Tanigawa-dake Ropeway" and you will arrive there in about 50 minutes.
There are days with tremendous snowfall and you can enjoy deep powder runs.
Tenjindaira was the favorite ski resort of Craig Kelly, the god of snowboarding. Every spring, banked slalom is also held. Last year, Terje Haakonsen won the event.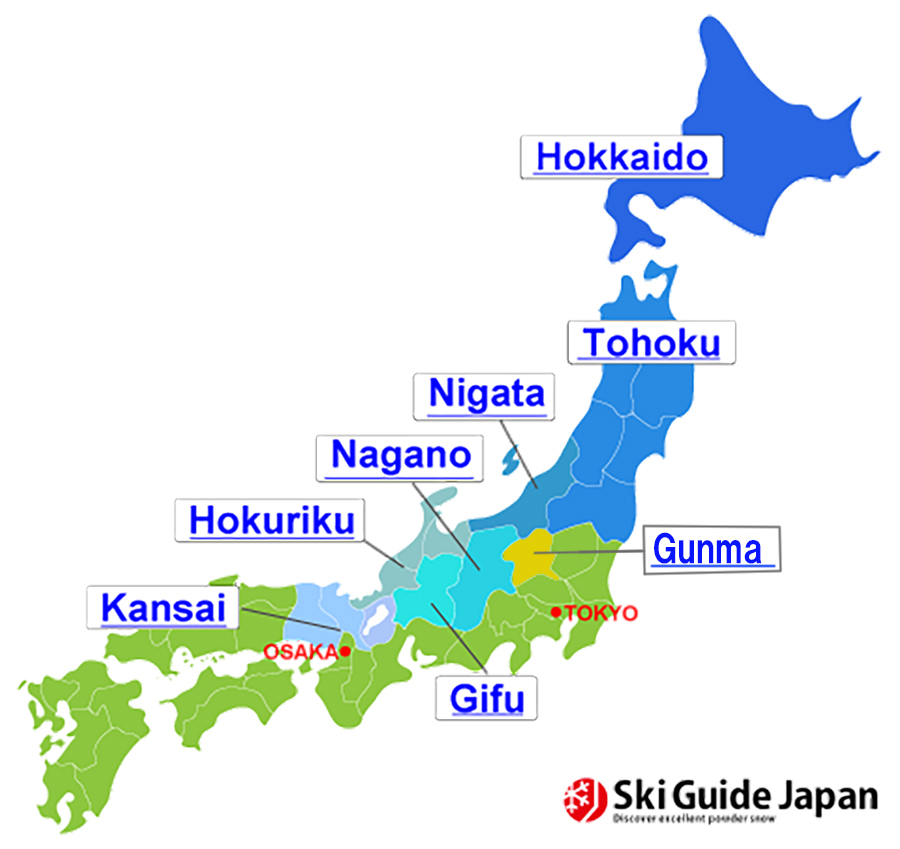 2022-23 Lift ticket prices at ski resorts in Japan
Lift tickets for ski resorts in Japan are much cheaper than those for famous ski resorts in other countries. Even at the most expensive Rusutsu ski resort, a one-day pass costs 8,800 yen. Even at Hakuba, a ski resort that has become popular among foreigners in recent years, you can buy a day pass for around 6,000 yen.
Although the ski resorts are smaller in size, lift tickets can be purchased more cheaply in western Japan.
Also, many ski resorts in Japan sell lift tickets by the hour, so you can buy a morning and afternoon ticket, or a 4-hour ticket, or a 5-hour ticket.
Some ski resorts sell cheaper lift tickets on weekdays than on holidays.
Below are prices for one-day lift tickets at major ski resorts in Japan.
Basically, the most expensive one-day ticket prices are shown.
| | | |
| --- | --- | --- |
| Name of ski resort / AREA | Japanese language | Price of 1-day ticket (yen) |
| HOKKAIDO 北海道 | | |
| Kamui Ski Links | カムイスキーリンクス | 3800 |
| Tokachi Sahoro Resort | 十勝サホロリゾート | 6600 |
| Furano | 富良野 | 6500 |
| Hoshino Resort Tomamu | 星野リゾート トマム | 5400(Website Price) |
| Rusutsu Resort | ルスツリゾート | 8800 |
| Sapporo Kokusai | 札幌国際 | 4800 |
| All mountains of Niseko | ニセコ全山 | 8500 |
| | | |
| TOHOKU 東北 | | |
| Hakkouda | 八甲田 | 4400 |
| Aomori Spring Ski Resort | 青森スプリング・スキーリゾート | 5200 |
| Appi Kogen | 安比高原 | 5500 |
| Geto Kogen | 夏油高原 | 5400 |
| Zao Onsen | 蔵王温泉 | 6300 |
| Tengendai Kogen | 天元台高原 | 4700 |
| | | |
| NIGATA 新潟 | | |
| Mt.Naeba | Mt.Naeba | 7000 |
| Naeba | 苗場 | 6000 |
| Kagura | かぐら | 6000 |
| Kandatsu Snow Resort | 神立スノーリゾート | 5200 |
| Joetsu Kokusai | 上越国際 | 4500 |
| Gala Yuzawa | GALA 湯沢 | 6000 |
| | | |
| NAGANO 長野 | | |
| Karuizawa Prince Snow Resort | 軽井沢プリンス | 7500 |
| Shiga Kogen | 志賀高原 | 6500 |
| Nozawa Onsen | 野沢温泉 | 6000 |
| Hakuba Happo-One | 白馬八方尾根 | 6500 |
| Hakuba47 Winter Sports Park | Hakuba47ウィンタースポーツパーク | 6000 |
| Hakuba Norikura Onsen Ski Resort | 白馬乗鞍温泉 | 5000 |
| | | |
| GUNMA 群馬 | | |
| Tnigawadake Tenjindaira | 谷川岳天神平 | 4000 |
| Marunuma Kogen | 丸沼高原 | 5500 |
| | | |
| GIFU 岐阜 | | |
| Takasu Snow Resort | 高鷲スノーパーク | 5400 |
| | | |
| KANSAI 関西 | | |
| Manba | 万場 | 4800 |
| Hachikita Kougen | ハチ北高原 | 5000 |
| Hachi Kougen | ハチ高原 | 5000 |