イギリスに拠点を持つアクションスポーツ・メディア、Factory Mediaから素敵なお知らせ!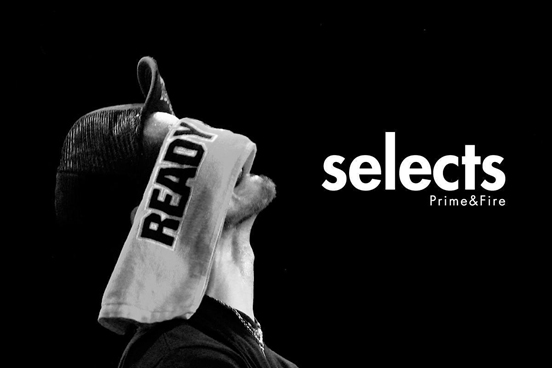 なんと、あなたが制作した映像作品をジャジングして、最も優秀な作品には1万ポンド(およそ130万円)の賞金。
他、9つの優秀な作品にも2千ポンドを贈る。
作品の長さは、1分から2分。ワード数は、300まで。
もちろんジャッジは日本語が読めないだろうから、英語での勝負になるが、自信がある方は参加してみてどうだろう。
プロフェッショナルな方ならすでに映像は持っているし、それをうまく編集してみてもいいだろう。
以下、リリース内容。(英文)
Factory Media's Creative Agency, Prime & Fire, partner Talenthouse and the BFI to invite film makers to create niche sports documentaries.
Prime & Fire has teamed up with Talenthouse, the world's largest platform for creative collaborations, and the BFI, the lead body for film in the UK, to invite global film and documentary makers to submit a 1-2 minute pitch of the story behind action, niche or specialist sports – for the opportunity to win a £10k production budget and a chance to showcase the final piece at the BFI.
Film and documentary makers have been given an open brief; submit a 1-2 minute pitch and 300 words in writing. Judges are looking for unique; undiscovered human-interest stories and mini-documentaries based around action sports and stories of human sporting endeavour. The fantastic judging panel includes prominent figures within the film industry, including Benjamin Millepied, Choreographer of Darren Aronofsky's, Black Swan and founder of the artist collective Amoveo Company; LA-based Cinematographer Darran Tiernan, Toby Dye, acclaimed director at Ridley Scott Associates and Black Dog Films, and Phil Crowe, legendary Creative Director of The Mill, LA.
There are some fantastic opportunities on offer to help boost the careers of emerging filmmakers. There will be 10 winners; 9 filmmakers will receive a production budget of £2k, the best film will receive a £10k production budget to make their story a reality, and all 10 will have their work screened at the BFI's Future Film Festival in Feb 2015 – a real boost to the winner's career and a step up in the industry.
Talenthouse's global platform will ensure that Prime & Fire and the BFI are able to identify and connect with the best film and documentary makers from around the world. In addition the Talenthouse network will ensure that hundreds of thousands of conversations will take place across social networks, which will give filmmakers an exceptional opportunity to have their work showcased and seen by a global audience.
The deadline for submissions is August 7, 2014 at 6:00 PM and here's the link to upload your entries https://www.talenthouse.com/i/selects. The voting starts on August 7, 2014 at 6:00 PM and ends on August 14, 2014 at 6:00 PM. The winner will be announced on September 4, 2014. All times are in GMT.
Prime & Fire's Creative Director, Phil Young speaks with experience behind the camera: "Action sports and creativity go hand in hand and many a filmmaker has cut his or her teeth by lying in gutters getting the shot. We want to be able to encourage this creativity by helping fund new and established talent to bring their ideas and concepts to life and in doing so, inspire a new generation of filmmakers and riders alike."
BFI Education Programmer for Young People, Noel Goodwin, said: "BFI Future Film is all about finding, nurturing and showcasing the next generation of filmmaking talent, so this collaboration with Factory's Prime & Fire and Talenthouse works brilliantly for us. It's a great opportunity for emerging filmmaking talent to receive some incredible support to get their stories on screen and we're really looking forward to seeing what ideas come in, and ultimately some great documentaries."
More enthusiasm for the project comes from Talenthouse's co-founder Maya Bogle: "We're really excited to be working with Factory's Prime & Fire and the BFI on this creative collaboration. They have an enviable reputation and this partnership offers creatives a unique opportunity to have their work showcased globally and at the BFI. This partnership is a great example of how brands are using the Talenthouse network to discover emerging creatives, drive mass social interest and attract the right calibre of creatives".
#GetSelected
ENDS
Enquiries
Jo Fairweather
Factory Media
Jo.fairweather@factorymedia.com
+44 (0) 207 332 9700
About Prime & Fire
Prime & Fire is the creative agency of Factory Media. With unparalleled heritage within the action sports industry stretching back decades, Prime & Fire are the go to agency for brands looking to create credible and innovative marketing solutions with action sports. Prime & Fire Selects is a new program that allows talented filmmakers to produce creative and progressive human-interest stories, outside the constrictions of traditional brand funded edits.
@PrimeAndFire
primeandfire.com
About Talenthouse
Talenthouse is the world's platform for creative collaboration that exists to empower artists and give them opportunities to make money from making art. Talenthouse is a free community that connects the next generation of artists and creators to global brands, established artists, industry professionals and each other. Talenthouse gives artists the chance to collaborate on professional creative projects in return for cash compensation, mentoring and exposure for your work. Talenthouse members have seen their films screened at Sundance, their fashion designs worn by major celebrities, their artwork shown in exhibitions and their music officially released and performed live. (For more information, visit)
@talenthouse
http://about.talenthouse.com/
www.facebook.com/talenthousefans
About the BFI
The BFI is the lead body for film in the UK with the ambition to create a flourishing film environment in which innovation, opportunity and creativity can thrive by:
● Connecting audiences to the widest choice of British and World cinema
● Preserving and restoring the most significant film collection in the world for today and future generations
● Championing emerging and world class film makers in the UK
● Investing in creative, a distinctive and entertaining work
● Promoting British film and talent to the world
● Growing the next generation of film makers and audiences
@BFI
bfi.org.uk