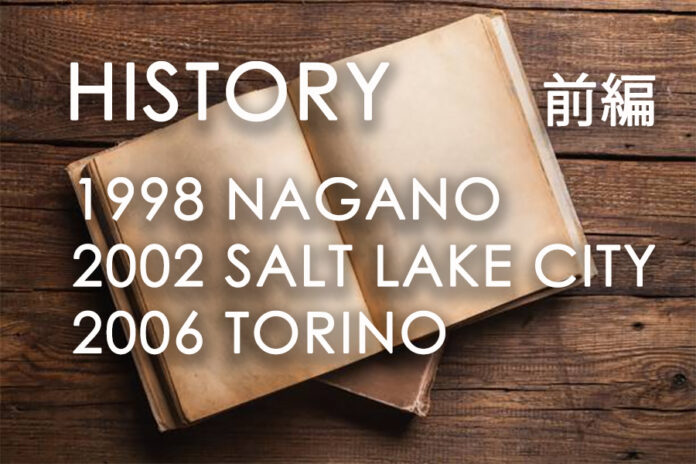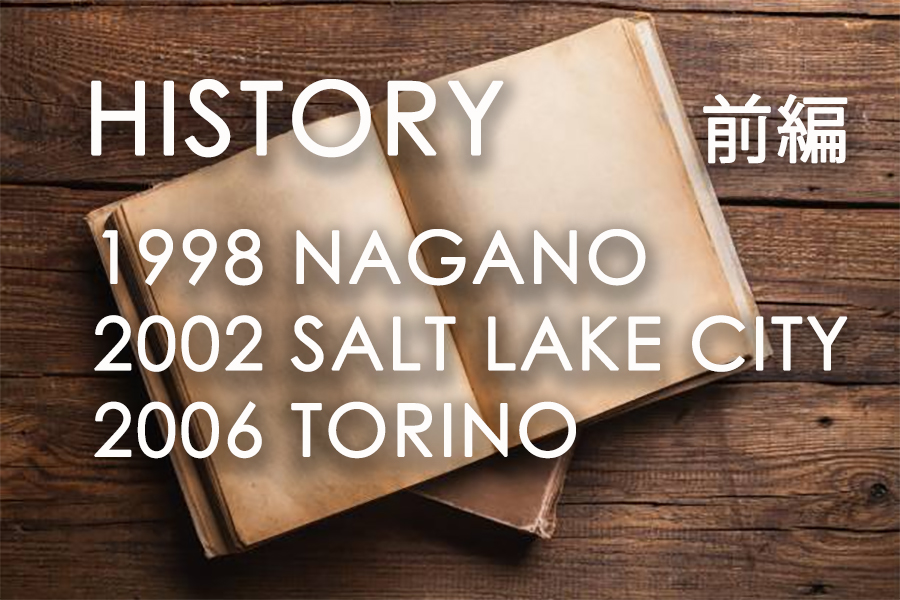 Snowboarding is a winter sport that has rapidly become popular since the 1990s. Many young people around the world prefer snowboarding to skiing. So the IOC suddenly made snowboarding an event for the 1998 Nagano Olympics.
Snowboarding has a short history at the Olympics, but it has already become the most popular and exciting sport.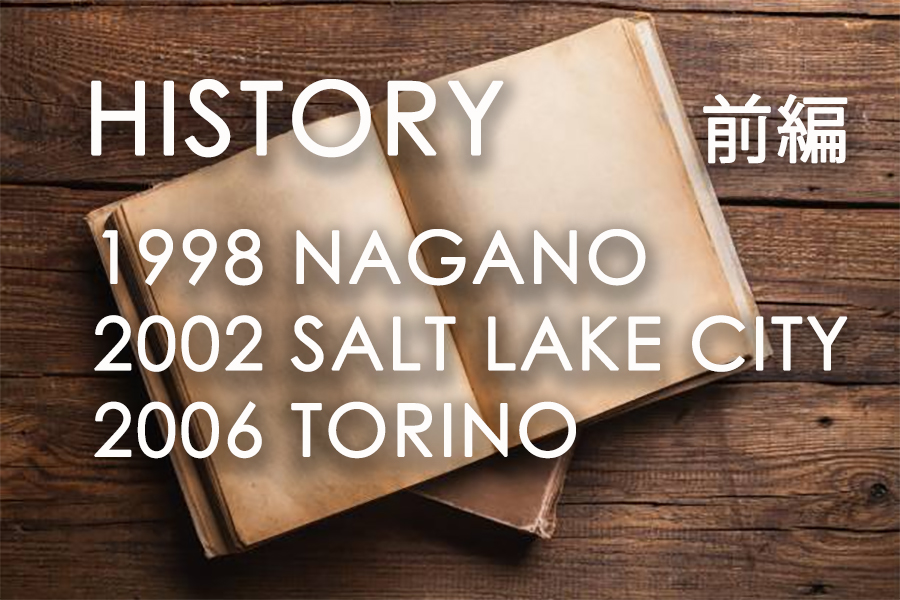 1998 NAGANO
Men's and women's snowboarding made their Olympic debuts at the Nagano Games in 1998 with Giant Slalom and Halfpipe competitions.
The reason snowboarding became an official Olympic sport was that snowboarding quickly became a popular sport, especially among young people at the time.
However, Terje Håkonsen, who was proud of his absolute strength, refused to participate.
Because the IOC(International Olympic Committee) ignored the ISF(International Snowboarding Federation) an international snowboarding organization at the time, and entrusted the snowboarding event to the FIS, which previously had jurisdiction over the ski event.
The first Olympic champion of snowboarding is Ross Rebagliati from Canada.
After winning the gold, he was found to have Tetrahydrocannabinol (THC) in his circulatory system following a urine test and he was disqualified. This decision was overturned, largely on the basis that marijuana was not on the list of banned substances, and Rebagliati was given back the medal.
Men's Giant Slalom Results
Gold: Ross Rebagliati(Canada)
Silver: Thomas Prugger(Italy)
Bronze: Ueli Kestenholz(Switzerland)
Women's Giant Slalom Results
Gold: Karine Ruby(France)
Silver: Heidi Renoth(Germany)
Bronze: Brigitte Köck(Austria)
Gian Simmen from Switzerland won the first Olympic snowboarding Gold medal in the Men's Halfpipe event, with Daniel Franck from Norway and Ross Powers from the USA taking Silver and Bronze, respectively.
The snowboarders at that time were surprised at this result. Because Jean Simen was not a famous professional snowboarder. However, he soon became a famous snowboarder after the Olympics.
Men's Halfpipe Results
Gold: Gian Simmen(Switzerland)
Silver: Daniel Franck(Norway)
Bronze: Ross Powers(United States)
Women's Halfpipe Results
Gold: Nicola Thost(Germany)
Silver: Stine Brun Kjeldaas(Norway)
Bronze: Shannon Dunn(United States)
2002 SALT LAKE CITY
Snowboarding is a sport born in the United States. The snowboard was first held at the American Olympics in Salt Lake. The United States is said to be a superpower of snowboarding, but it succeeded in sweeping with a men's halfpipe.
Ross Powers, the men's gold medal, has since become a leader in the halfpipe world. The silver medal Danny Kass was a popular professional snowboarder at the time, a longing for many snowboarders. Bronze medal Jarret Thomas is currently coaching the American Halfpipe team.
American Kelly Clark won the gold medal in the Women's Halfpipe.
Her air height reached the level of a top-level male riders and succeeded in raising a female halfpipe rider.
Men's Halfpipe Results
Gold: Ross Powers(United States)
Silver: Danny Kass(United States)
Bronze: Jarret Thomas(United States)
Women's Halfpipe Results
Gold: Kelly Clark(United States)
Silver: Doriane Vidal(France)
Bronze: Fabienne Reuteler(Switzerland)
Alpine racing has changed from GS, which slides alone, to parallel GS. PGS allows the viewer to enjoy a more thrilling game.
Men's Parallel Giant Slalom Results
Gold: Philipp Schoch(Switzerland)
Silver: Richard Richardsson(Sweden)
Bronze: Chris Klug(United States)
Women's Parallel Giant Slalom Results
Gold: Isabelle Blanc(France)
Silver: Karine Ruby(France)
Bronze: Lidia Trettel(italy)
2006 TORINO
The 2006 Winter Olympics, officially known as the XX Olympic Winter Games and commonly known as Torino 2006 or Turin 2006, was a winter multi-sport event held from 10 to 26 February 2006 in Turin, Piedmont, Italy.
From this games, a new men's and women's snowboard cross competition has been added, and the competition was held in three categories: halfpipe, snowboard cross, and parallel giant slalom, all of which were held in Bardonecchia, a suburb of Turin.
Snowboard cross hasn't been a well-known sport until now, but it has excited a lot of people in races where they don't know the outcome until the end.
At the 2006 Winter Olympics, White won gold in the half-pipe. After his first run in qualifications, White was almost out of competition, scoring only 37.7. On his second run, he recorded a score of 45.3. In the finals, White recorded a score of 46.8 (50 is the highest possible score) to win. Fellow American Danny Kass won the silver with a points total of 44.0. He won the silver medal for the second consecutive.

At that time, Shaun became known by the nickname of The Flying Tomato because of his mop-like hairstyle and red hair.
He became the champion at the age of 19, and he is still active.
Men's Halfpipe Results
Gold: Shaun White(United States)
Silver: Danny Kass(United States)
Bronze: Markku Koski(Finland)
Women's Halfpipe Results
Gold: Hannah Teter(United States)
Silver: Gretchen Bleiler(United States)
Bronze: Kjersti Buaas(Norway)
Philipp Schoch won the gold medal at the last Winter Olympics in 2002. At the next Torino Olympics, he faced his brother Simon Schoch in the Parallel Giant Slalom Final. Philipp raced away to an unassailable 0.88 second lead in the first leg of the final, retaining his Olympic crown. He is the first snowboarder to win two gold medals in the Winter Olympics. At the world championships, he won two silver medals in the slalom events in 2007.
Men's Parallel Giant Slalom Results
Gold: Philipp Schoch(Switzerland)
Silver: Simon Schoch(Switzerland)
Bronze: Siegfried Grabner(Austria)
Women's Parallel Giant Slalom Results
Gold: Daniela Meuli(Switzerland)
Silver: Amelie Kober(Germany)
Bronze: Rosey Fletcher(United States)
During the gold medal final of the Snowboard Cross, Lindsey Jacobellis was approaching the end of the course with a 43-meter (140 ft), three-second lead over Tanja Frieden of Switzerland. On the second-to-last jump, Jacobellis attempted a method grab, landed on the edge of her snowboard, and fell. Frieden passed her to win the gold; Jacobellis recovered and settled for silver. In televised interviews, Jacobellis initially said the grab was meant to maintain stability, but later said that "I was having fun. Snowboarding is fun; and I wanted to share my enthusiasm with the crowd".
She has reigned as the Queen of Snowboard Cross to this day, but has never won a gold medal at the Olympics, despite her numerous World Cup glory.
By the way, she was also active as a halfpipe rider until 2008.
Men's Snowboard Cross Results
Gold: Shaun White(United States)
Silver: Danny Kass(United States)
Bronze: Markku Koski(Finland)
Women's Snowboard Cross Results
Gold: Tanja Frieden(Switzerland)
Silver: Lindsey Jacobellis(United States)
Bronze: Dominique Maltais(Canada)