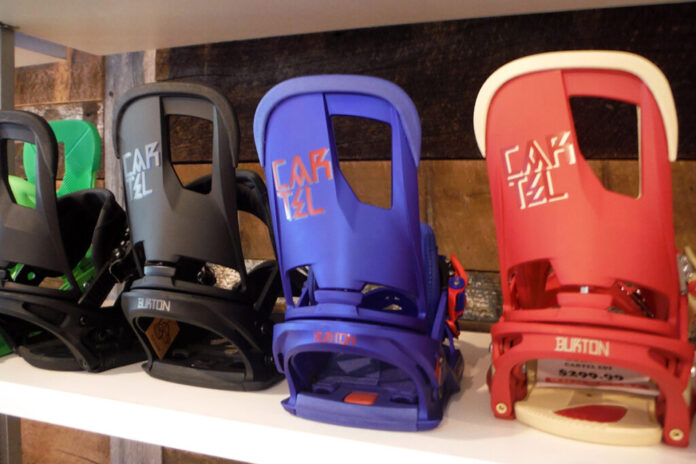 Snowboard bindings are an important gear that connects your snowboards to boots.
For snowboards and boots, choose the flex to suit your snowboarding style. Similarly, bindings need to be selected according to the board and boots.
When choosing a binding, it's a good idea to choose one that specifically suits your boots.
Types of Snowboard Bindings
Here are three main types of bindings.
Strap in Bindings
The most common type of snowboard binding. Perhaps 90% of the current binding market is in this style. They're easy to use, secure, and responsive and have been the standard for ages. Just slide your foot in, tighten the straps and you're ready to go.
Well-known binding brands include Burton, Union and Flux. Salomon, K2 and Ride are also popular.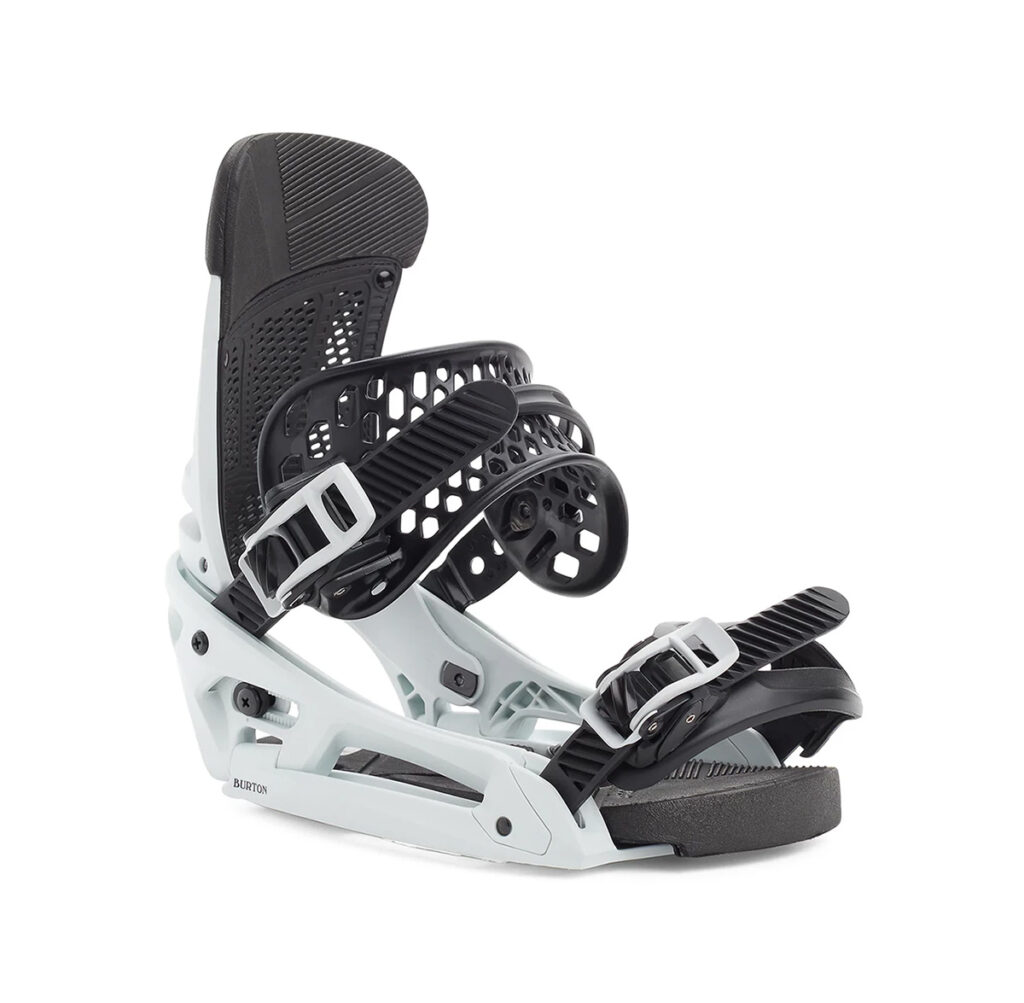 Rear-Entry Bindings
Rear entry bindings can be identified by the reinforced highback and single strap at the toe. The highback of these bindings will pop open, you slide your foot into the strap and then close the highback onto your boot.
The most famous brand for this type of binding is FLOW.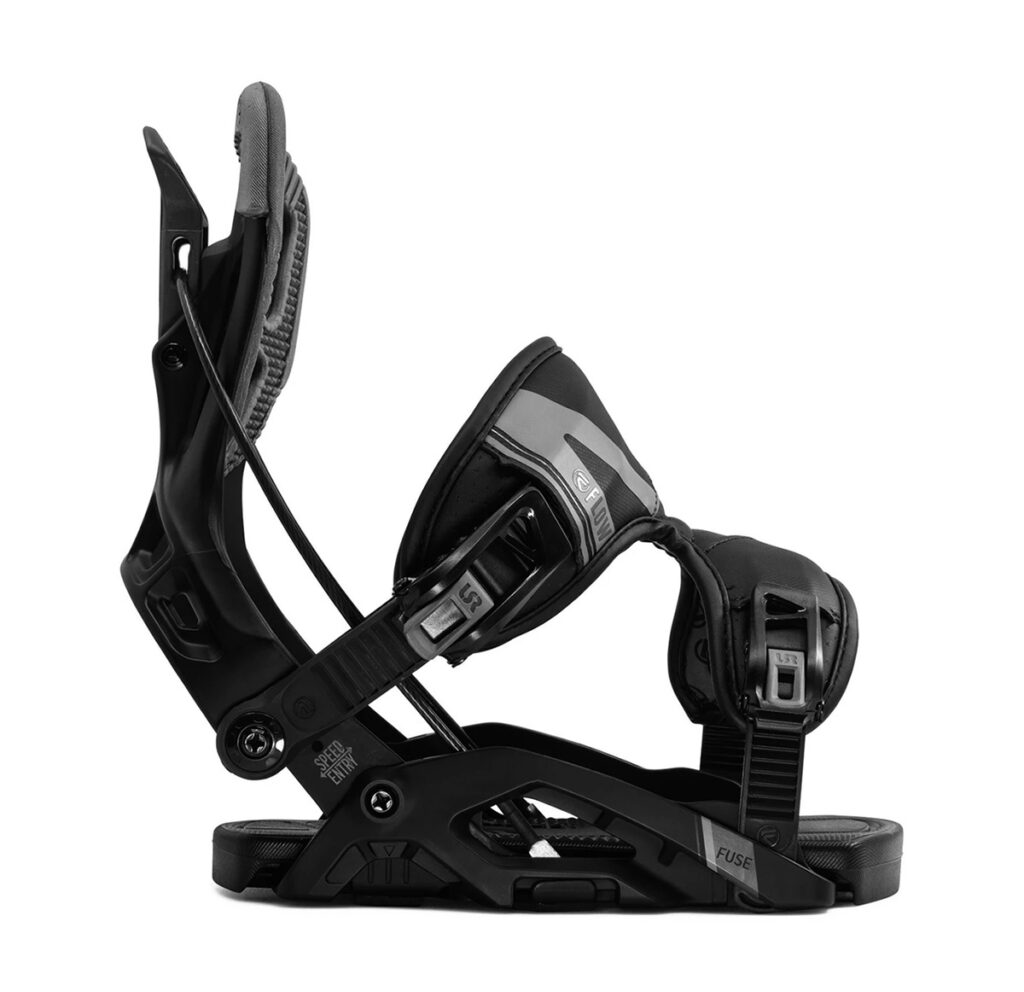 Burton Step On™ Bindings
The Burton Step On™ Bindings get you snowboarding quick. It will be future system.
They require the Burton Step On boots and allow you to easily slide your boot in and click your heel into place.
DC shoes has also released step on boots, and there are signs that this system will spread to other boot brands in the future.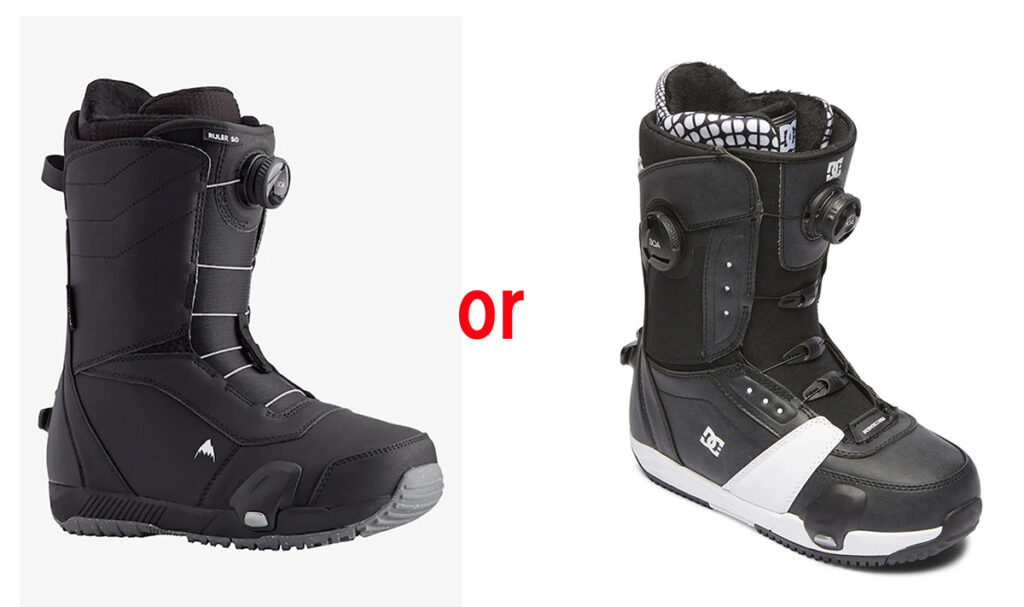 Flux Bindings also announced its participation in the Step On™ System.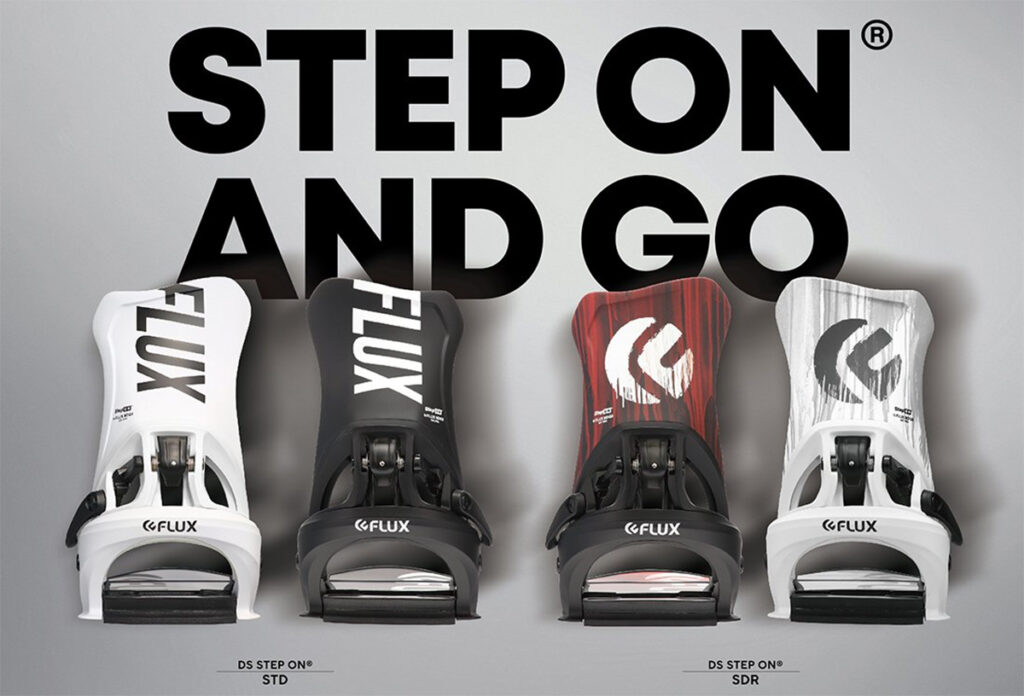 It's a very useful new system and getting very popular now. But some people say the boots are stiff or my toes hurt. I recommend put on your boots at the shop and make sure it fits your feet before you buy.
Usually, people who are accustomed to wearing the bindings take less than 10 seconds to strap in. The step-on system can be installed in about 2 seconds.
Many people consider purchasing because of the speed of attachment and detachment, but in reality it only differs by about 8 seconds. When you put on the binding, you need to sit on the snow or bend down, but with the step-on system, that hassle is eliminated. I think that is the good point of this system.
Negative Opinions about Step On™
There is a lot of positive information about Step On™, but on the other hand, there is not much negative feedback.
So here are some of the negative opinions I have heard from my friends.
・The toes of the step-on boots feel narrow and my feet hurt.
・They are hard to put on during powder days.
・The response is too quick, so it is hard to use. I wish it was more playful like the brakes on a car.
Can be used while sitting down.
Here are some less well-known positive comments.
This is a video of a beginner snowboard student in one of my lessons, sitting down and wearing it.
There are many sitting situations for beginner snowboarders, so this feature is great.
K2 Clicker™
The K2 also has a Clicker™ binding that can be easily attached and detached like Burton's Step On™ .
Nidecker Supermatic
In addition, Nidecker has made a big splash by announcing that the Supermatic, which is compatible with any boot, will be available starting in the 22-23 season.
I saw my friend Oliver test using it early on and it looks great.
Perhaps in the near future, snowboard bindings will be widely used with such easy detachable systems.