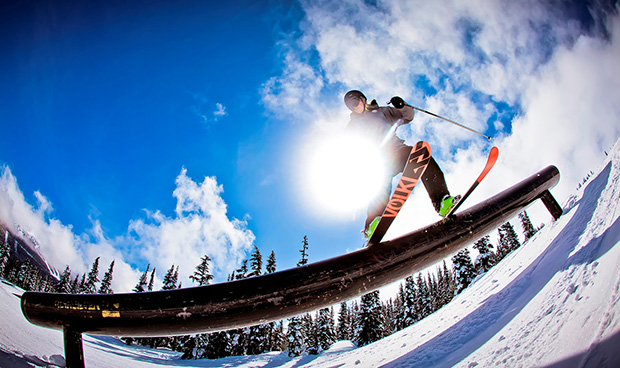 北米最大のスキー場として知られるカナダBC州にあるウィスラー&ブラッコム。
今季は、ブラッコムにあるレストランの修理の関係で、ブラッコムが4月19日をラストにクローズ。そして5月18日までウィスラーが営業することが決定された!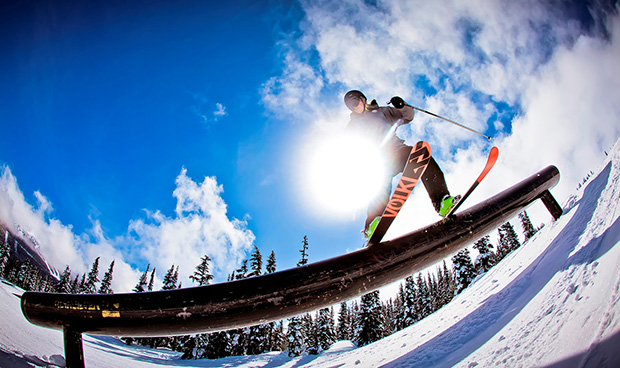 春と言えば、パークを楽しむ季節。
そして、運が良ければパウダーもいただくことができる。
今季のウィスラーの春も、世界中からたくさんのスキーヤー、スノーボーダーが集まりに賑やかな季節となりそうだ。
Whistler Mountain to remain open until May 18 for spring skiing and riding at whistler blackcomb
Last Day Of Winter Operations On Blackcomb Mountain Will Be April 19 Spring skiing and riding at Whistler Blackcomb will have a new look this year, with Blackcomb Mountain's last day of winter operations scheduled for April 19. Whistler Mountain will remain open for spring skiing and riding until May 18.
With renovations beginning on the Rendezvous Lodge on April 7 and taking into consideration this year's snowpack, Whistler Blackcomb decided making the operational change for this spring will offer a better skiing, riding and sightseeing experience for guests.
"Whistler Mountain is less steep than Blackcomb and it is north-facing, so the snow will hold up longer there this spring," says Doug MacFarlane, Director of Mountain Operations at Whistler Blackcomb. "The decision to close Blackcomb first this year is a one-time change that makes sense with the Rendezvous renovations beginning in early April. It is always our top priority to provide the best experience possible for our guests, which we believe this plan will."Lifts that will remain open on Whistler through to the final day of winter operations on May 18 include the Whistler Village Gondola, Emerald Express, Big Red Express, Peak Express and the T-Bars. A new terrain park will be built in Glacier Bowl, accessible by the Peak Express and T-Bars.The PEAK 2 PEAK Gondola will remain open until April 19, after which it will close for regular maintenance until Whistler Blackcomb's summer operations begin on May 23, 2015.
The $5.4 million renovation on the Rendezvous Lodge will begin on April 7. The Glacier Creek Lodge, Horstman Hut and Crystal Hut will remain open until Blackcomb Mountain's final day of winter operations.
Guests looking to plan a trip to the consistently rated No. 1 Mountain Resort in North America can visit whistlerblackcomb.com/deals_packages or call 1-888-403-4727.
The 20th annual World Ski & Snowboard Festival (WSSF) is happening in Whistler, BC April 10-19, 2015. Visit www.wssf.com for more information.
About Whistler Blackcomb
Whistler Blackcomb, the official alpine skiing venue for the 2010 Olympic and Paralympic Winter Games, is situated in the Resort Municipality of Whistler located in the Coast Mountains of British Columbia 125 kilometres (78 miles) from Vancouver, British Columbia. North America's premier four season mountain resort, Whistler and Blackcomb are two side-by-side mountains which combined offer over 200 marked runs, 8,171 acres of terrain, 16 alpine bowls, three glaciers, receives on average over 1,164 centimetres (458 inches) of snow annually, and one of the longest ski seasons in North America. In the summer, Whistler Blackcomb offers a variety of activities, including hiking and biking trails, the Whistler Mountain Bike Park, and sightseeing on the PEAK 2 PEAK Gondola.