スペイン、バルセロナ生まれのスノー、スケート、アパレル・ブランドのHYDROPONICが、今年もヨーロッパ最大のISPO展示会に出展。さらに拡大したブースで大盛況だった!
今回の展示では、この春夏のアイテム、さらに来秋の最新モデルを紹介。
たくさんの人が訪れ、最新アイテムをチェックしてくれたのこと。
またブースのデザインは、古き良き時代のバルセロナのバー風にしたとか。
この気になるブランド、HYDROPONICの新ラインナップは、今月16日からパシフィコ横浜で開催されるインタースタイルでも登場します。どうぞ、お楽しみに!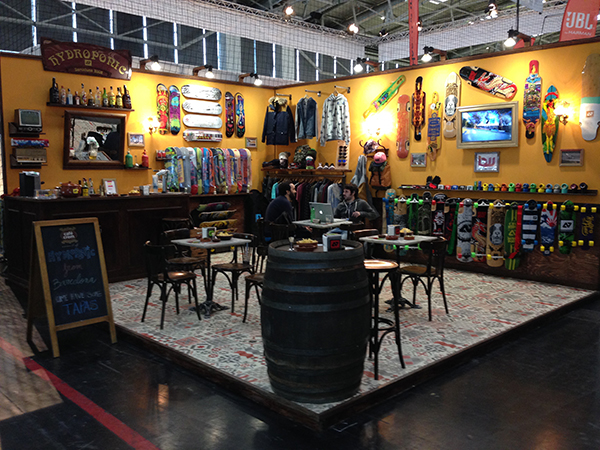 HYDROPONIC AT THE ISPO MUNICH 2016
The HYDROPONIC clothing, skateboarding and longboarding brand from Barcelona, Spain presented their newest collections recently during the ISPO Trade Fair held in Munich, Germany. Hydroponic built a booth that recreated a typical old bar from Barcelona, with the idea of creating a place to meet and greet the many customers and friends we have all over the world while at the same time unveiling all the new stuff the brand has been working on for the last year.
The bar tried to keep alive the spirit of yesteryear, where bars stilll held that community role, and so we asked for a bit of help to our city friends from Moritz, the original Barcelona beer brand established in 1856. The people at Moritz definitely know bar history, and were eager to collaborate donating more than 200 litres of their tasty Moritz beer to be given away for free at our booth during the ISPO days.
All the visitors we had at the Hydroponic stand were busy checking out the many novelties we had prepared for this year's Winter & Summer  collections. We sampled a selection of our next Winter Clothing best sellers, introduced our new line of sneakers, premiered the full range of backpacks, including the new Skate bag and Longboard bag, and showed the world the best of our Skateboard and Longboard new collections, with special detail on the newest longboard decks such as the Sherpa 2.0, the new DT's, the dancing Zayul or the Sohei cruisers. Be sure to check out
the HYDROPONIC catalogues to keep up with all the news!
Our Munich experience was a success, as it always is when we have the chance to meet in person our customers and associates, so we want to thank you for the visit and the good memories we keep, and in case you missed the experience this year, we want to encourage you to consider visiting us at the next year's edition of the Munich ISPO.
Have a great year!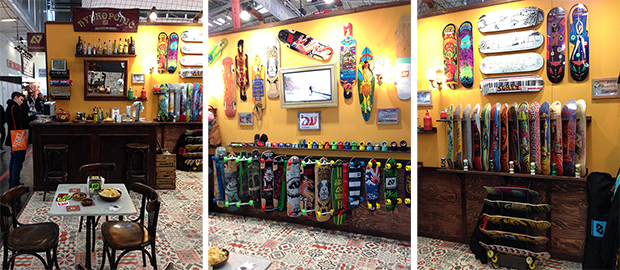 【HYDROPONIC】
スペイン・バルセロナで2001年にスタート。スケートやサーフカルチャーからのインスパイアを元にフレッシュでオリジナリティあふれるプロダクトを発信し続けています。インスパイアを元にフレッシュでオリジナリティあふれるプロダクトを発信。バルセロナを中心にローカルスケーターやサーファーのサポートし、パーティーのオーガナイズも行っています。ヨーロピアンブランドながら、スペインらしいラテンのノリが詰まったデザインや色使いでスペインのみならずドイツ・スイスなどでもフォロワーが増殖中です。
Hydroponicお問い合わせ先
(株)フィールドゲート
ディーエムケー・グローバル事業部
Tel: 03-5825-8187


http://www.hyclothing.es/