日本大好き!日本のパウダーを満喫し、日本のカルチャーにも接し、日本を堪能したAirblasterチーム。
そのジャパン・ライディングを紹介するウェブエピソード、Side Hit Society – Part 2がアップ!
今回も日本ならでのディープ・パウダーと、そして日本に接したおもしろカットもあり。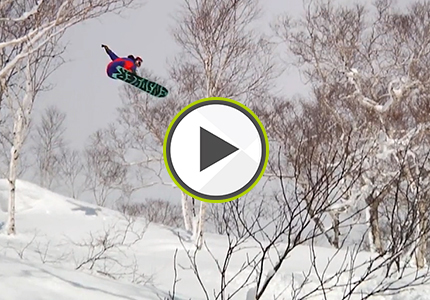 Side Hit Society | Part 2 – Japan from Airblaster on Vimeo.
JAPAN! POWDER! Join legendary AIRBLASTER crew TIM EDDY, SCOTT E. WITTLAKE, TEMPLE CUMMINS, NICK DIRKS, YUSAKU HORII, and KAZU on an epic journey through the chowder stacked mountains of Japan! The Side Hit Society movie follows the Airblaster team on their winter travels across the globe, shredding everything in sight–maybe even a side hit or two–and inducting new friends into the SIDE HIT SOCIETY. Visit myairblaster.com to get your SIDE HIT SOCIETY patch and become a lifelong member of this ancient and reputable secret order! Stay tuned for SHS Part 3, where potent young bloods ERIK LEON, MAX WARBINGTON, JESSE GOUVEIA, and friends unleash their creative fury on the snow packed streets of Bean Town.
Filmed and edited by Paul Heran.
@AIRBLASTER
#SIDEHITSOCIETY
MYAIRBLASTER.COM