そのエアー・トリックのパーフェクト感から、精密機械の異名を持つマルコ・グリックの動画シリーズがスタート!
記念すべきエピソード1では、オーストリアの氷河、Hintertuxから。
トースタイン・ホグモなど、シーズン前にスノーボーディングを楽しんでいる仲間たちも登場する。

Grilo's Episode 01 – Hintertux from Luka Stanovnik on Vimeo.
This season I will be following Marko Grilc (grilo.si), Slovenian best and world well known professional snowboarder. We will be presenting short episodes, from several different places where we go, ride and have fun. Our aim is not only to catch Marko's riding, but also include friends and show the real enjoyment of every moment that passes by in the scene we live with love.
This is the first episode and was filmed at Hintertux, Austria.
Starring: Marko Grilc, Torstein Horgmo, Stephan Maurer, Stale Sandbech, Spencer O'Brien
Sponsored by: Planet Sports, Adidas Eyewear, Absolut Park
Music by: Pony Pony Run Run – Out of Control
Filmed and edited by: Luka Stanovnik (lukastanovnik.com)
For all the gear geeks. I used:
– Canon EOS 60d
– Sigma 17-50mm f2.8
– Tokina 11-16mm f2.8
– Samyang 8mm f3.5
– Canon 70-200mm f4
– Panasonic HMC 151
– Manfrotto Tripod
– Manfroto Monopod
– Rode VideoMic Pro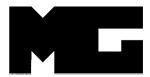 http://www.grilo.si/